sira academy assists you with your preparation to ensure that you are ready to tackle the exam with confidence. Hence our main focus is Practice Exams, Guidance and Support. To successfully complete your RE 5 Level 1 Regulatory Exams you need to be thoroughly prepared. Our questions are aligned with the official Financial Sector Conduct Authority (FSCA), previously FSB exams. Our Practice Tests package contains 6 Exams, these link to all the RE5 Topics. We are aware that there are a lot of practice questions available in the public domain. We continue to collect and evaluate all available information with the purpose to package updated information and all the help in one location.
sira academy offers best assistance for your re exam preparations. Our RE5 course includes; RE5 study material, online RE5 questions and answers (Sira Academy RE5 App on google play store)
, and face-to-face workshops to help you prepare for official exam such as the re5 moonstone exam.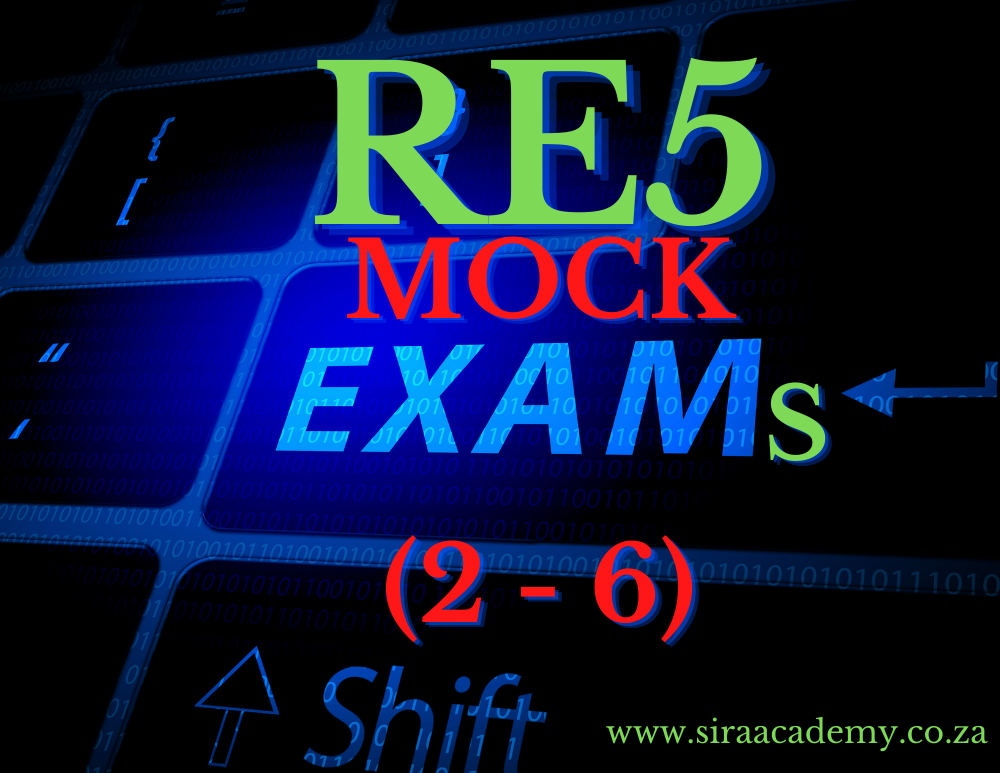 The RE5 qualification will enhance your success opportunities with RE5 banking jobs and all other re5 jobs in the financial services sector. There's been a large number of RE5 fails due people underestimating the preparations for RE5. Hence our main focus is Practice Exams in our RE5 online course.
For further details about the official exam please google or click any of the following links: where to write re5? re5 exam cost, re5 exam price, re5 exam dates 2020, re5 moonstone registration.
Sira Academy develops interactive Online Practice Exam Platforms; designed for individuals in the Financial Services Industry. We assist Representatives to Pass their RE 5 Exams and comply with the FAIS requirements. Other than a solid understanding and knowledge of the regulatory learning material, CONFIDENCE and SELF-BELIEF are also critical in PASSING the regulatory exams. We believe that Practice is essential in building the necessary confidence to write RE 5 exams.
---